New Products Weekly Review: 12th February 2016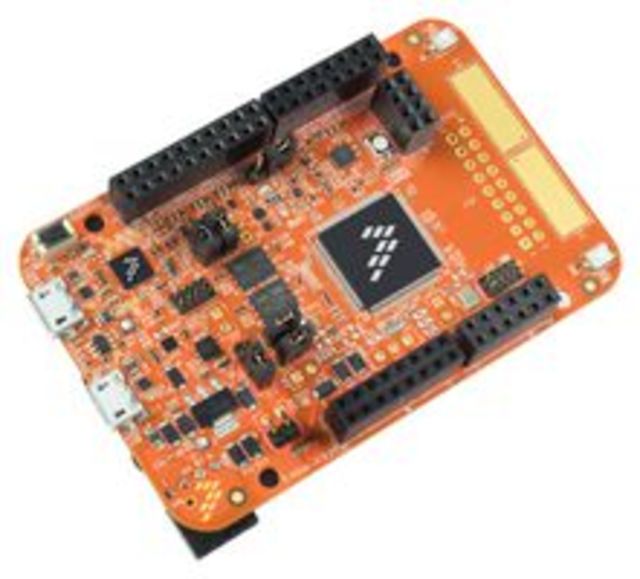 This week has seen a few new products released by manufacturers, but nothing out of this world. Read on….
First 4G LTE Maker Modem for M2M applications, with u-blox technology
First on the rank is the announcemnt by M2M Circuits of a new 4G LITE module specifically targeted at Makers. Offering builtin antenna with ability to add your own, a USB and UART data connection and an open source API to boot.
New STM32 Nucleo Development Boards Reinforce Support for World-Leading 32-bit Microcontrollers
STMicroelectronics has developed a series of small low cost boards based on their STM32 family of 32bit microcontrollers. They are fully compatible with existing expansion boards with standard Arduino Uno and ST morpho connectors. However they also include an ST zio connector, ethernet, and a USB FS OTG port. Nice.
Snapdragon for wearables has LTE, Bluetooth and Wi-Fi
Snapdragon line up expanded, SoC for wearables launched
Qualcomm Technologies have added a new SoC targeting wearables - The Snapdragon 625, 435 and 425. The Snapdragon 625 is designed to reduce power consumption by 35% from previous generations, runs an octa-core ARM Cortex-A53 with an integrated X9 LTE modem, and support for dual high res cameras. The Snapdragon 435 runs an octa-core ARM Cortex-A53, and X8 LTE modem. The Snapdragon 425 quad-core Cortex-A53, Adreno 308 GPU and X6 LTE modem. The Snapdragon Wear 2100 is a SoC with the same specs as the Snapdragon 400, but is 30% smaller and consumes 25% less power, with WiFi and BLE builtin. Keep a lookout for these hitting shelves in Q2 2016.
Mosfet opto-relays switch more than ever
Omron is one-upping everyone again with the announcement that they have some opto-relays that can switch 2.2Aac or 6.6Adc, which are some fairly high currents from a small package. Two products were announced: G3VM-61HR1 and G3VM-61GR2.
NXP dev board is mbed and Arduino compatible
NXP now has a dev board that provides an ARM Cortex-M4 core running at 150MHz with 256KB RAM and ROM with USB, 6DOF IMU, builtin secure boot, AES, and PKC. The board is part of the Kinetis K82, K81, and K80 family.
Lattice expands ECP5 FPGA range for smart connectivity solutions
Lattice Semiconductor has introduced a range of FPGAs extending it's ECP5 range. The ECP5-5G and ECP5-12K. Their claim is that these are "the only FPGA product line that supports 5G SERDES and up to 85K LUTs in a 10 x 10mm package." They are putting all their eggs in several baskets with this one claiming it to be a mix of logic, memory and DSP resources targeting machine vision, motor control, etc. Custom, User-Friendly Touchscreens
Wilson-Hurd Manufacturing are now offering the ability to manufacture custom touchscreens available in either capacitive or resistive. Whilst not really for the Maker scene, it'll be only a matter of time. :-)